Jonathan B. Daks
Attorneys and Counselors at Law
Phone: (818)789-4950
OVER 30 YEARS EXPERIENCE
EVENING & WEEKEND APPOINTMENTS
Since 1982, we have been helping accident victims get fair and just compensation.
As Personal Injury Attorneys, we serve the Los Angeles area from our offices on Ventura Boulevard in the city of Encino, adjoining Sherman Oaks, Reseda, Tarzana and Van Nuys.
Located in the San Fernando Valley, we are freeway-close to all of Los Angeles County and Southern California, serving clients in San Bernardino, Orange County, Riverside, Ventura, San Diego and Santa Barbara.
When necessary, we associate and work with attorneys in other states, from Nevada to New York.
Jonathan B. Daks dakslaw.com
Choose The Right Attorney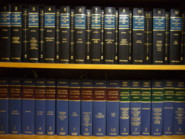 Accidents that result in physical injury often happen without warning and occur with blinding speed. The victim is totally unprepared, and can sustain both physical injuries and psychological trauma. Frequently another party is responsible either entirely or at least partially for having caused the accident.
However, the responsible party often refuses to accept liability. Repairs to damaged vehicles are expensive, and the cost of medical treatment has become staggering. Injury-related absence from work is yet another cause of financial loss. All of this can create a sense of mounting anxiety for the accident victim.
This is when having a knowledgeable attorney to fight for you can mean the difference between not collecting anything and obtaining maximum compensation for your medical bills, pain and suffering. You will probably feel most comfortable with an attorney who is clearly competent and experienced, but at the same time has a warm, reassuring demeanor that puts you at ease. This is especially important to someone who is overwhelmed by the trauma and confusion following a major accident. LOOK NO FURTHER. At the Law Offices of Jonathan B. Daks & Associates, we are at your side every step of the way, making certain your needs are met and your rights protected.